Branch Magazine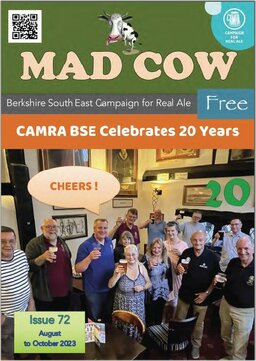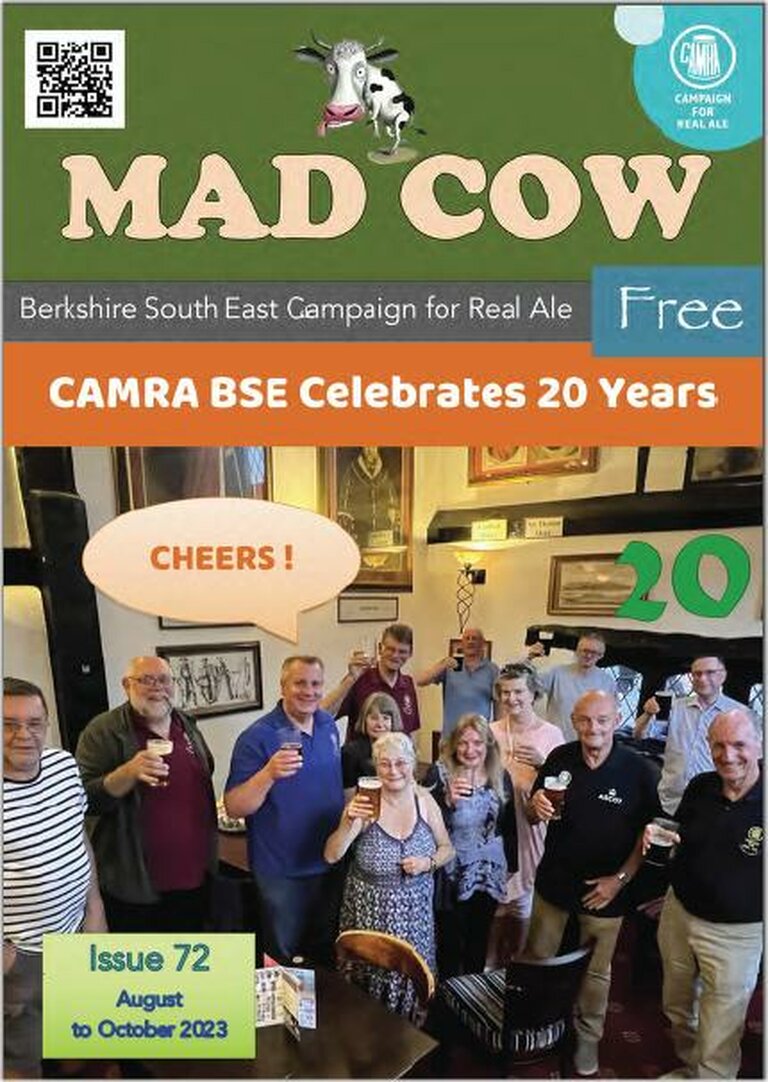 Berkshire South-East Branch publishes a regular quarterly magazine called The MAD COW which is distributed by local members to pubs and other venues.
The latest edition of the Mad Cow is Issue 72. Click to read it using the Issuu.com online viewer,
Recent editions of the Mad Cow can similarly be viewed and read from the branch Issuu.com page.
If you have any ideas for content or would like to help produce or distribute the magazine then please contact the Branch Magazine Editor.
Also, if you are a publican who would consider advertising in a CAMRA magazine, we would be delighted to hear from you.