Mad Cow Issue 64 Now Available Online
Sunday 1 August 2021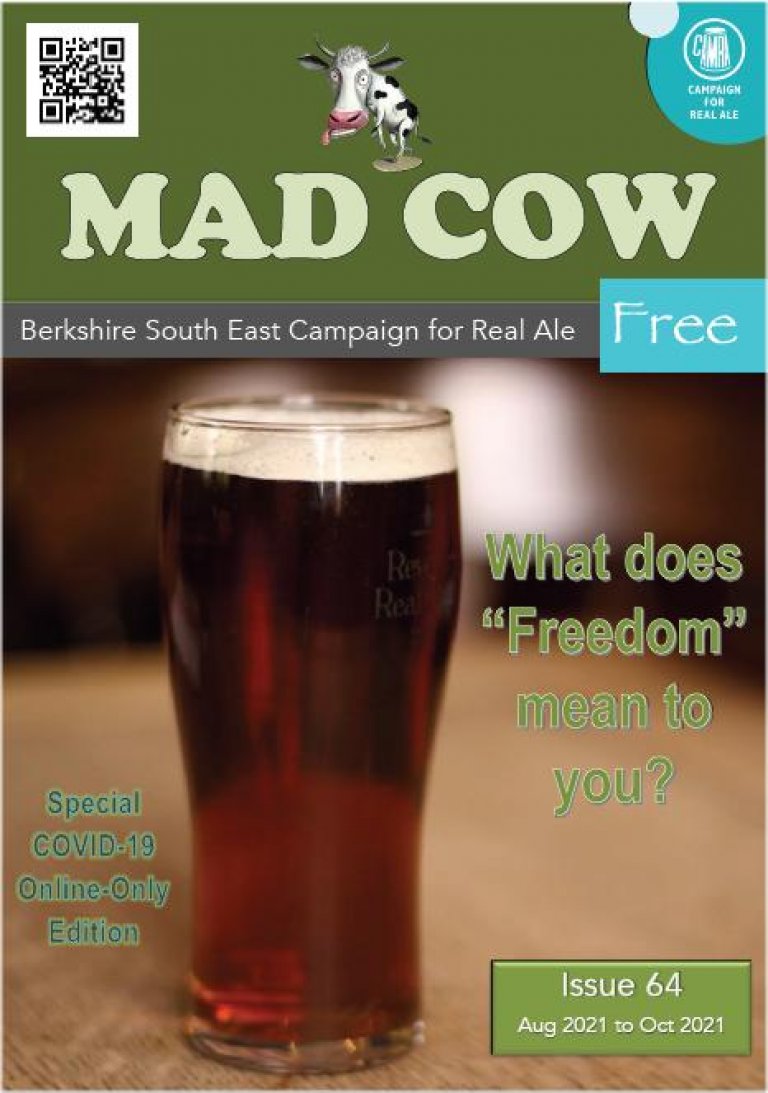 With limitations brought about by the Covid-19 pandemic, it is not possible to distribute our Mad Cow magazine in printed form through pubs and clubs.
The magazine has therefore gone online-only at present.
Why not go ahead and view Issue 64 right now using the Issuu.com online reader? We hope that you enjoy it.
In you are interested in the back catalogue for the Mad Cow then previous editions can also be viewed and read from the branch Issuu.com page.