Queen's Head Win 2021 Branch Pub of the Year Award In Clean-sweep for Wokingham
Tuesday 2 November 2021
To be nominated for Branch Pub Of The Year, the real ale being served has to be of a consistently high quality as scored by CAMRA members during their visits over the year. To be shortlisted, from our near 100 pubs within the branch is an achievement. The voting then takes into account other factors, and an overall winner is declared.
We are therefore delighted to announce our new Berkshire South-East Branch Pub Of The Year for 2021 which is the Queen's Head, Wokingham.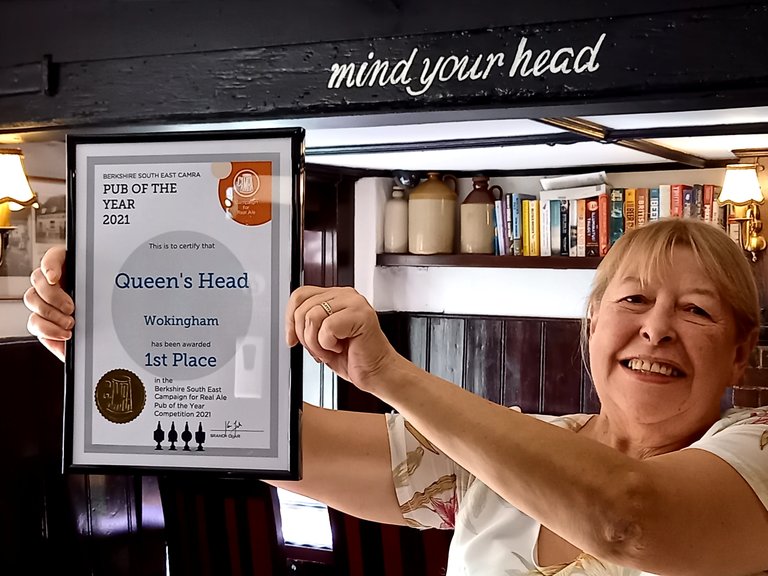 There was in-fact a clean-sweep for Wokingham pubs in this year's competition with the Crispin and the Ship Inn commendably finishing as joint runners-up.
In addition to their high scoring against the voting criteria, the Queen's Head also went the extra mile (Health & Safety training, getting additional equipment for the kitchen, operating at a loss) to ensure that they remained open during the most difficult of times for us all.
The Queen's Head previously won the branch award 3 years running between 2015 and 2017. They are also a previous winner of the Berkshire county Pub of the Year award. Sadly, there will be no County award this year due to time constraints.
Our warmest congratulations go to Carol, Peter and all the staff at the Queen's Head.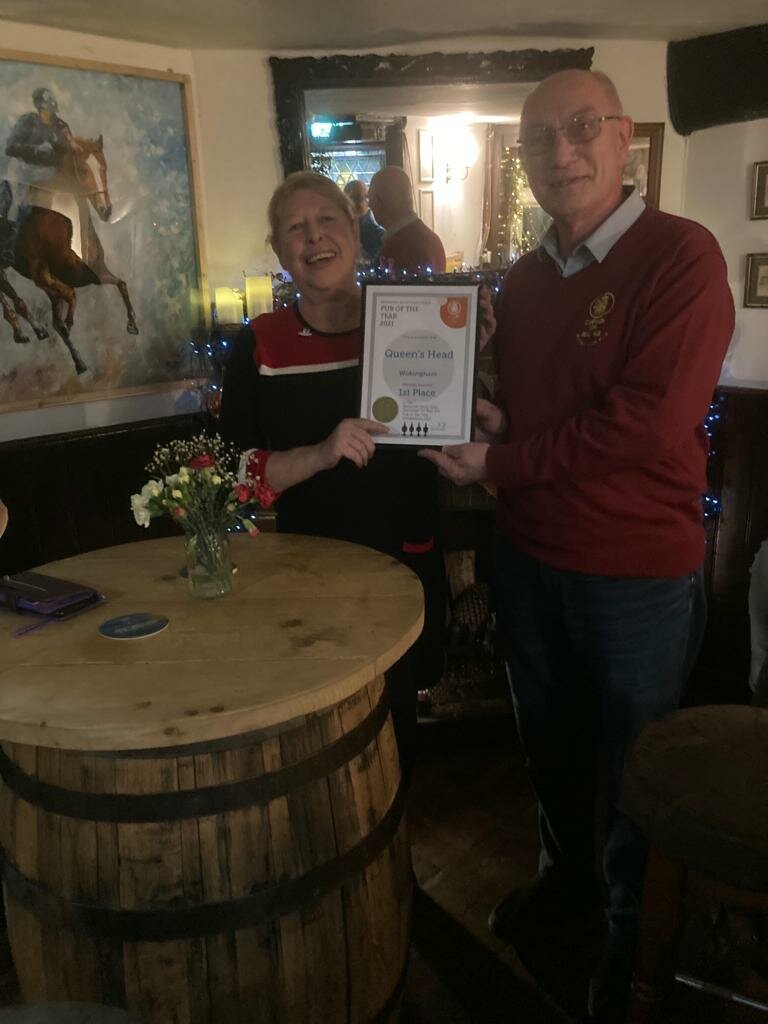 Outgoing Branch Good Beer Guide Coordinator Terry Burrows presented landlady Carol with her certificate at the pub on December 16th.
The Runner-up Presentation to the Crispin took place on October 28th. The Runner-up Presentation to the Ship Inn took place on November 18th.