Special Award for "Punter" of the Year
Monday 1 November 2021
At our recent branch social at the Crispin, Wokingham, our CAMRA branch Chair Kevin Lenton presented Rodger Fox, our Membership Secretary with a special POTY award – Punter of the Year. This marked Rodger's final branch event before moving back to his native Nottingham.
The pub also gave a special bottle of Rebellion to one of their most loyal customers of recent times.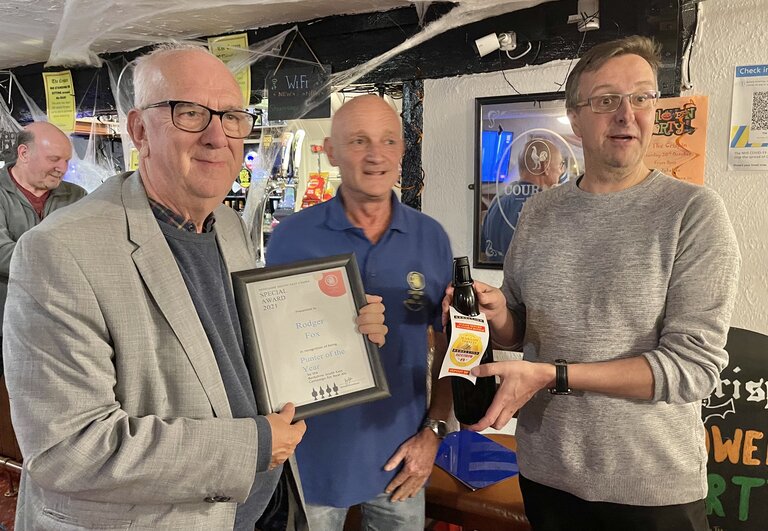 We wish Rodger all the best for the future.