Newtown Pippin Wins Most Improved Pub Award
Sunday 30 October 2022
On 17th October, we were delighted to present an award to the Newtown Pippin in Harmans Water, Bracknell as the Most Improved Pub in our area.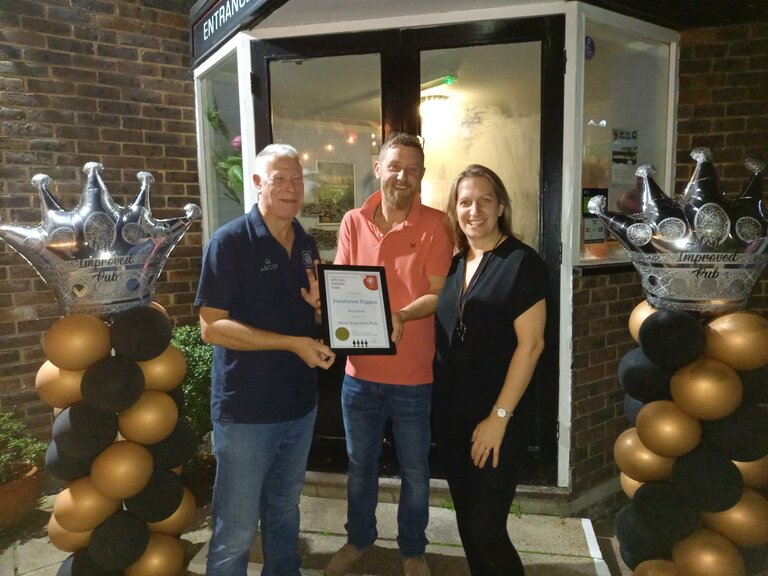 The branch's Good Beer Guide Coordinator Mike Tickner presented the award to landlord and landlady Simon & Vicki Powell.
Living in the area himself, Mike knew only too well the bad reputation that the pub had had prior to the couple's arrival 18 months ago. He explained that his interest was originally piqued when during lockdown some brightly coloured tables appeared outside the pub.
Once restrictions were relaxed, Mike ventured inside and discovered that the place had been reinvented as a community pub - with a selection of real ales too!
Nowadays, the place is buzzing with regular events held such as live music, quiz nights, parties and beer festivals. Not to mention a great value food offering. It was great to see the place packed on the presentation evening.
Mike also revealed that the Newtown Pippin had been awarded a place in CAMRA's 2023 Good Beer Guide. The book was launched that day, with plenty of copies being sold on the night.
Simon and Vicki were clearly touched to receive the recognition and recalled how when they first started they'd had to sleep on a mattress on the bar floor whilst they renovated the building.
Our congratulations to Simon & Vicki, and to all who have helped transform the Newtown Pippin.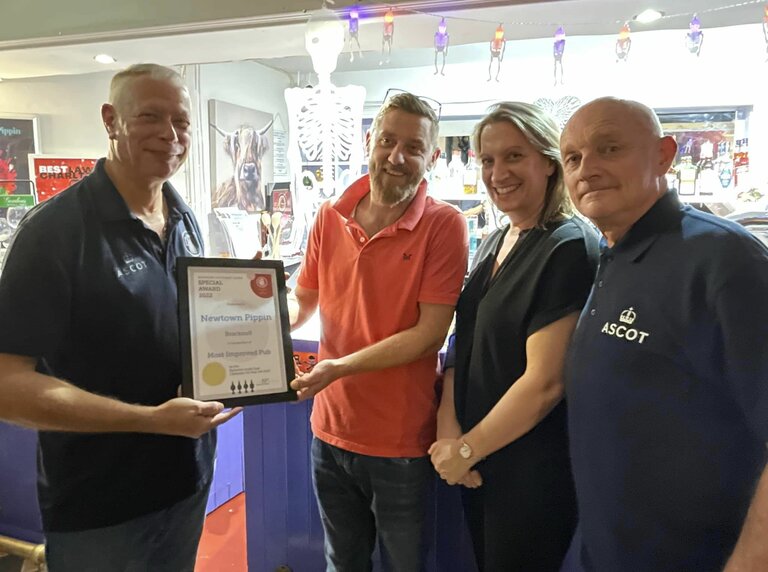 ]